Address
Barney's Uptown
Haarlemmerstraat 105, 1013 EW, Amsterdam
Tel:
+31(0)20 4279469
Opening Times
Monday09:30am - 01:00am
Tuesday09:30am - 01:00am
Wednesday09:30am - 01:00am
Thursday09:30am - 01:00am
Friday09:30am - 03:00am
Saturday09:30am - 03:00am
Sunday09:30am - 01:00am
Uptown Events
Live Djs Thursdays til 1am, Friday & Saturday nights til 2am
Dj DaShank
Live Dj in Barney's Uptown
Location: Uptown
Date: 20th April 2018
Time: 9:00pm to 2:00am
2018-04-20 9:00:00
2018-04-20 2:00:00
Europe/London
Dj DaShank
Barney's Uptown, Haarlemmerstraat 105, 1013 EW, Amsterdam
Barney's Uptown
INVITE FRIENDS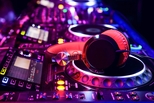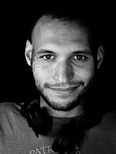 Customer Reviews
The staff don't ever seem to stop moving yet never seem hassled. On my last visit to Amsterdam I ate here breakfast and dinner for 3 days. Including my wife's birthday meal. Which they took delivery of a cake for me and stored it until our meal.
- Kev Honey
I make a point of stopping in at Barneys every time I am in Amsterdam. Either in the morning for the fine breakfast or in the evening for a beer and smoke and the inevitable pleasant conversation with whoever happens to be there. The Manager Steve is an awesome host and made me feel right at home the moment I first walked in.
- Ritchie
Absolutely fantastic atmosphere. You're able to go sit down and light up while enjoying a beer or one of the best milkshakes known to mankind. The music is great, the people were great. Perfect atmosphere to unwind and enjoy!
- Margaret O'Hagan
A quality place where enjoy the time with peace on your mind........😎
-
Great vibe, not overly packed. Smoker friendly and you can really enjoy the bar service. Solid music and dj. Prices are very reasonable. Will be coming back again!
- Catalin Bujoreanu
Besta Koffeshop ✌
- Raffael Bergthaler
Add A Review