Address
Barney's Uptown
Haarlemmerstraat 105, 1013 EW, Amsterdam
Tel:
+31(0)20 4279469
Opening Times
Monday09:00am - 01:00am
Tuesday09:00am - 01:00am
Wednesday09:00am - 01:00am
Thursday09:00am - 01:00am
Friday09:00am - 03:00am
Saturday09:00am - 03:00am
Sunday09:00am - 01:00am
Uptown Events
Live Djs Thursdays til 1am, Friday & Saturday nights til 2am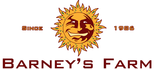 Dj WolfRock
Dj wolf rock
Location: Uptown
Date: 25th November 2017
Time: 09:00pm to 02:00am
2017-11-25 09:00:00
2017-11-25 02:00:00
Europe/London
Dj WolfRock
Barney's Uptown, Haarlemmerstraat 105, 1013 EW, Amsterdam
Barney's Uptown
INVITE FRIENDS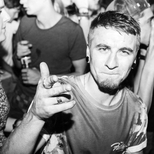 Customer Reviews
Absolutely fantastic atmosphere. You're able to go sit down and light up while enjoying a beer or one of the best milkshakes known to mankind. The music is great, the people were great. Perfect atmosphere to unwind and enjoy!
- Margaret O'Hagan
A quality place where enjoy the time with peace on your mind........😎
-
Great vibe, not overly packed. Smoker friendly and you can really enjoy the bar service. Solid music and dj. Prices are very reasonable. Will be coming back again!
- Catalin Bujoreanu
Besta Koffeshop ✌
- Raffael Bergthaler
Great place to take a break from the crowds of Amsterdam. Very friendly staff and every night a new DJ who brought his own style of music. Would recommend and go again.
- Peter Sereika
Nice place for drinks and smoker friendly. Very cool, definitely recommend.
- Yazeed Al Harthi
Add A Review