Address
Barney's Farm
Haarlemmerstraat 98, 1013 EW, Amsterdam
Tel:
+31(0)20 6123987
Opening Times
Monday10:00am - 6:00pm
Tuesday10:00am - 6:00pm
Wednesday10:00am - 6:00pm
Thursday10:00am - 6:00pm
Friday10:00am - 6:00pm
Saturday10:00am - 8:00pm
Sunday10:00am - 6:00pm
Christmas Eve10:00am - 6:00pm
Christmas DayClosed
New Years Eve10:00am - 6:00pm
New Years Day10:00am - 6:00pm
Events @ Uptown
Live Djs Thursdays til 1am, Friday & Saturday nights til 2am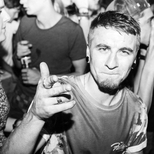 Customer Reviews
Everything is perfect!
- Osvaldo Lima
Amazing place to relax, guy behind the bar is a really decent bloke with brilliant taste in music
- Tom Tank Kelly
Number 1 in Amsterdam, only the finest on offer. Nice and relaxed environment, perfect place to go with friends and get away from the crowds.
- Jo Frank
Love every single bit of Amsterdam I will definitely be back some time in the near future!
- Liam Sholder
High grade. Chilled venue. Best time ever!
- James Dublin
A quiet place, with the best varieties. See you again Barneys!
- Alex Barra
Add A Review