Address
Barney's Coffeeshop
Haarlemmerstraat 102, 1013 EW, Amsterdam
Tel:
+31(0)20 6259761
Opening Times
Monday08:00am - 01:00am
Tuesday08:00am - 01:00am
Wednesday08:00am - 01:00am
Thursday08:00am - 01:00am
Friday07:00am - 01:00am
Saturday07:00am - 01:00am
Sunday08:00am - 01:00am
Christmas Eve08:00am - 10.00pm
Christmas DayClosed
New Years Eve08:00am - 01:00am
New Years Day10:00am - 01:00am
Events @ Uptown
Live Djs Thursdays til 1am, Friday & Saturday nights til 2am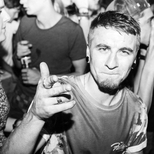 Customer Reviews
The Best coffeeshops In Amsterdam
- Haris
Best Coffee Shop experience in Amsterdam. Great selection, great service and then off to Barney's Uptown for food👌 perfection
- Sweetooth
Good knowledge and strain from a gorgeous spanish man. It made being in Amsterdam with my mum better
- Bonnie Daisy rowe
Loved this place. Can't wait to come back next year and spend more time. Friendly staff and patrons. Enjoyed it immensely.
- bk
Came to Barneys nearly every day on our honeymoon, amazing service, great people & atmosphere.
- Chris Green
Great place! Super friendly, super helpful, great experience
- Brian
Add A Review